Here are some of the amazing clients (past and present) we work with to create great online marketing strategies and campaigns.
Our common goals are based on a partnership of respect, transparency, and the focus to increase revenue and sustain growth.
We want to express our gratitude for the opportunity to work with such great clients and support their growth. We are pretty particular about who we work with. From New York to California, small business, or enterprise, our clients enjoy success based on our search engine marketing experience.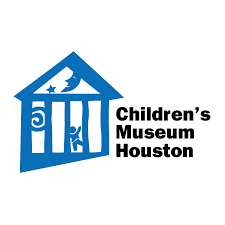 Business Clients
4 Horn Management
AirTeam Ltd.
A. J. Foyt Roll Offs
Alexsys Thompson
Altius – USA
Apogee US
Arocha Hair Restoration
Axiom Medical LLC
Bruker Nano Surfaces
Chamberlin Roofing & WaterProofing
Champion Energy Residential Marketing
Clean-Co Systems
Clock Spring | NRI
Comp-Tac
Design District Cowork
Doeren Mayhew
E. R. Hawthorne
Family Tree Care
Gun Goddess
Harris Leasing
Harold's in the Heights Restaurant and Tap Room
HW Range and Training
Hello Energy
Home Energy Club
Hourless Life
Island Breeze Shuttle
JRNI
K&M Technology
Langlotz Patent and Trademarks
Medecision
Mental Health Match
Methodist Facial Paralysis
Mindmaven
MommaStrong
Naked Coyotes
National Appraisal Partners, LLP
National Tank and Equipment
NightLight Pediatric Urgent Care / Pediatrix
Organic Pet Boutique
Patterson + Sheridan, LLP
Payless Insulation
Real Estate Advisory Team
The RV Daily Report
Squelch.io
TechnoTrucker
TechnoRV
Texas Spine Center
Third Coast Restaurant
Trybal Performance
U.S. Steel Shoot Nationals
Utility Consultants & Associates
Vecta Environmental
Wazoo Survival Gear
Wine from Lebanon
Non-Profits and Associations
Andrea Beall for Judge
Asia Society Texas
Bel Inizio
Children's Museum of Houston
Collaborative For Children
Congregation Brith Shalom
Fort Bend Children's Discovery Center
Houston Habitat for Humanity
HealthCorps
The Health Museum
Hines Center for Spirituality and Prayer
League of Women Voters Houston
Memorial Assistance Ministries Houston
Near Northwest Management District
One Atta Time
Susan G. Komen® Houston
Texas Medical Center
Texas Poison Control Network
University Of Pennsylvania – Civics Renewal Network
Visit Sugar Land
Agencies
Aligaloo
Design At Work
Ford and Company
Marketing Refresh
S.O. Creative
The Black Sheep Agency
Visual Notion
Interested in learning how WHO Digital Strategy can achieve sustainable success in your online marketing?
Contact Us so we can learn more about your business!